Professional Statement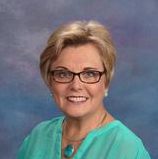 Because I believe true healing takes place in the context of relationships, I see therapy as an ideal place to sort out and work through the difficult places in our lives. As we pour onto the table the jumbled jigsaw of present problems and begin to turn the pieces over, we begin to make sense of the big picture.
---
Sometimes life losses need to be appreciated and grieved;
other times appropriate boundaries need to be drawn;
anxieties and stresses need to be managed;
relationships may need restoration or release;
or new choices and decisions need to be made.
Knowing that most spiritual, emotional, and relationship issues have roots in the past, it is my desire to:
provide a safe environment to process the past,
honestly look at the present,
and make necessary changes for the future.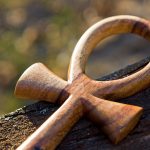 My bias is toward helping make marriage work, and my worldview is distinctly Christian. Though I do not expect my clients to embrace my values, I believe incorporating the spiritual element contributes toward greater therapeutic success and wholeness.
---
Carol Timmons has been a Licensed Marriage Family Therapist in the Newport Harbor area for the past 25 years. For ten years she worked with John Townsend and Henry Cloud at the Cloud-Townsend Clinic, but for the past fifteen years she has maintained a private practice specializing in Women's Issues.
Her heart is for women struggling through the challenges of life to encourage their trust in God and facilitate healthy change and growth. She also works with couples and families and leads parenting workshops.
She is the mother of 3 adult children and 11 grandchildren.
---
Education & Credentials
Degrees:
M.A., Marriage and Family Therapy, Azusa Pacific University, 1986
B.S., Elementary Education, Bowling Green State University, 1967
Certifications:
EMDR Trained, Level II
Worked 10 years in Cloud-Townsend and Minirth-Meier Clinics
Individual, Family, Couple Therapy
Christian Perspective